If a doctor went on national TV today to recommend cigarettes and promote the health benefits of smoking, that doctor would have his medical license revoked immediately. Except not too long ago, up until the 1960s, doctors actually lent their names to corporations like Camel, Philip Morrison and Lucky Strike and lined up in droves to market a deadly habit that was taking the lives of hundreds of thousands of people on an annual basis.
Cigarette manufacturers turned to doctors and healthcare workers in general because they realized the power of titles and the influence people in position of authority have over the decision making process of the general public. To this end, the tobacco industry systematically co-opted the medical profession through the oldest and most effective way of corrupting people—money. By funding "scientific studies", giving kickbacks to doctors and bribing public heath officials, multibillion dollar cigarette corporations were able to shape heath policies and manipulate public discourse for decades.
In 1946, R.J. Reynolds Tobacco Company created a Medical Relations Division that was tasked with reaching out to the medical community, paying for research that was friendly to tobacco peddlers and keeping society in the dark about the dangers of smoking. While the number of people who were being stricken by cancer was going through the roof, the very doctors who were charged with protecting patients from harmful products and looking after their wellbeing were instead taking cash payments from companies that were murdering millions of Americans with their toxic products.
The more people began to come down with lung cancer, heart disease, chronic obstructive pulmonary disease (COPD) and a litany of other ailments, the more cigarette corporations weaponized their vast reserves of capital to silence criticism and promote blatantly false propaganda to stem a small but growing movement to expose the perils of inhaling their cancer sticks.
"Well aware of these concerns—and their impact on cigarette sales—the tobacco companies devised advertising and marketing strategies to (1) reassure the public of the competitive health advantages of their brands, (2) recruit physicians as crucial allies in the ongoing process of marketing tobacco, and (3) maintain the salience of individual clinical judgments about the health effects of smoking in the face of categorical scientific findings." [source National Center for Biotechnology Information]
The more things change, the more they remain exactly as they were. Though the menace of cigarettes eventually came to the forefront—despite the best efforts of the tobacco industry—and doctors who once advised people under their care to take puffs came to their senses and began to backtrack, the funding of "research" and extorting the medical field by way of kickbacks continues to flourish to this day. The OxyContin plague that ravaged America for the past twenty years occurred for the same reasons cigarettes were once as popular as ice cream and birthday cakes. Doctors were being paid by Big Pharma each time they prescribed a most addictive pain medication that killed more than 840,000 people since 1999 and continues to destroy lives on a daily basis.
Given the checkered history of doctors and medical professional who have shown continuously throughout history that they are susceptible to corporations that lobby them to affirm the safety of unsafe products, you would think people would be a bit more reticent about trusting anyone implicitly just because they have titles before or after their names. Yet here we are again sixty years after cigarettes were sanctioned as a part of a healthy lifestyle—we are repeating the insanity of our grandparents' generation. Except this time around, instead of Camel, Philip Morrison and Camel compromising the ethics of medical professionals the scientific community, it's Pfizer/BioNTech, Moderna, AstraZeneca and Johnson & Johnson leveraging their clout and pulling their strings by way of purse strings.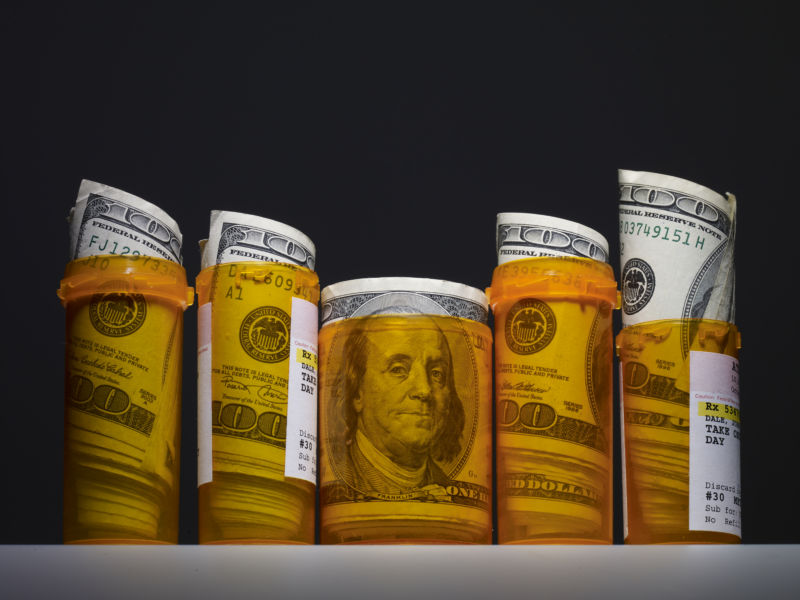 Biotech corporations and Big Pharma are not the only ones who are getting between doctors and patients, the US government is also incentivizing healthcare workers and medical facilities to inject as many people as possible by way of cash payments. Joe Biden nearly doubled the amount Medicare payments for the administration of Covid-19 "vaccines" from $23 to $40 per person. Sticking needles in arms and infecting (used intentionally) with unproven and potentially fatal boosters is a very profitable venture; if a doctor "vaccinates" a hundred people an hour, that is $4,000 they raked in for something that takes a few seconds to achieve. Given that neither "vaccine" manufacturers or medical professionals who dispense them cannot be sued no matter what happen to jab recipients, taking part in the mass-"vaccination" agenda is a cash cow that comes with zero risk.
The similarities between doctors who advised their patients to smoke in the 1950s and doctors who are joining in the campaign to pressure everyone to get injected with experimental "vaccines" is striking. The same way experts in white coats were cited by cigarette companies not too long ago, biotech corporations are parading one physician, virologist and public health official after another to condition mass-jab compliance. Last century, the big lie was that smoking had health benefits, the big lie in now is that these "vaccines" can magically protect people from getting Covid-19 and eventually bring an end to the pandemic.
It doesn't even take that much effort to unravel this flagrant lie that is being solicited by the political, media and medical class. The CDC and "vaccine" manufacturers admit that these experimental nostrums do not prevent contraction nor do they stop transmission of the coronavirus. At best, these gene therapy cocktails mask the symptoms of Covid-19; turning people who would have otherwise stayed home once they contracted the virus and felt sick into asymptomatic super-carriers. So anyone who parrots Fauci's egregious lie that getting "vaccinated" is not only to protect you but to protect others is either an unwitting putz or a willful con artist.
Not only are doctors and medical professionals writ large who have vested interest in the success of these experimental "vaccines" inflating their benefits, they are also doing their level best to hide the risks associated with them. Though these boosters were only studied on humans for only three months last year before they were rushed into production and dispensation, the technology behind them was discovered sixty years ago by four biochemists. Over subsequent decades, tens of thousands of ferrets and cats were injected with mRNA  only to develop an autoimmune disease called Antibody-Dependent Enhancement (ADE) and die by the droves once their "vaccine" induced antibodies wore off.
Even though the Vaccine Adverse Event Reporting System (VAERS) is being inundated with tens of thousands of "vaccine" injuries and thousands of deaths a few weeks or even days post-"vaccination", the risk of massive casualties has yet to come into clear focus. Once the antibodies countless millions of people have developed as a consequence of getting "vaccinated" wear off, they could very well start developing the very autoimmune diseases that wiped out the ferrets and cats that in past mRNA experiments. By the time winter arrives, we could very well be experiencing the first wave of a "vaccine" death tsunami.
Just like doctors were paid to promote cigarettes not too long ago, they're now being funded to push this insane mass-'vaccination' agenda. Contrary to Virginia Slims' vapid slogan, we have not come a long way after all #DoMoreHarm.
Click To Tweet
This is not to impugn every doctor or make it seem like everyone in the medical field is debased; to the contrary there are a litany of doctors who are honoring their Hippocratic oaths and warning people of the very risks I outlined above. Sadly, these doctors and ethical medical professionals are being marginalized and treated like Lepers during the time of Jesus while those who have swallowed whole the propaganda of Bill Gates, Anthony Fauci and biotech corporations are being propagated to legitimize and champion these "vaccines" that are still undergoing clinical trials on hundreds of millions of unsuspecting people.
https://www.youtube.com/watch?v=py9kjPgs3LI
As long as there is a profit motive behind medicine and there is money to be made by treating people like jelly beans in a jar, we will always have doctors who fail to live up the ideals that drove them to pursue the medical field to begin with. However what we are witnessing now is a thousand times more dangerous than anything we have read about in the past. By injecting everyone in sight with experimental "vaccines" that have limited upside and untold risks, they are putting crosshairs the back of humanity for the sake of peer acceptance and financial reimbursements.
All evil needs to flourish is the active participation of devils and the enticed support of those who should know better::
If you appreciated this write up and believe that articles like this should be widely read by others and if you likewise support truly independent journalism, I ask you to support my endeavor. As noted in the Ghion Journal statement of purpose, we are a media entity that disavows corporations and we do not raise ad revenue, we are 100% supported and empowered by our readers and writers.
You Can also Contribute with Crypto Currency like Bitcoin
by CLICKING HERE , clicking on the icon below or scanning the QR code below that
The donate button at the top goes to the Ghion Journal general funds to offset costs and to grow our capacities, the contribution button found the bottom of each article goes 100% to the respective authors. Contribute you can, but most importantly, continue to share these discussions. We are planting seeds, it is up to the readers to nurture it.
Latest posts by Teodrose Fikremariam
(see all)