Update: Sunday, August 29th, 2021: this article is being amended to bring attention to yet another journalist and a truth-seeker by the name of Alex Berenson who was deplatformed by Twitter. A former reporter for the New York Times, he has been unrelenting in exposing the lies of the government-media corporate complex and their "vaccine" propaganda.
Alex was permanently suspended not because he was spreading misinformation but because he told verifiable truths. Twitter's malicious action serves a dual purpose, they at once silence someone who has the courage to challenge media narratives and also discourages other journalists from questioning government propaganda like the false-story that Pfizer's "vaccine" fully approved when it was not. Read the rest of this article, which was written on May 14th, 2021, with Alex Berenson in mind.
After graduating from college, I ended up working for a telecommunications company in the DC metro area where I supported local, state and federal government agencies. One day, while eating lunch with a coworker who was a veteran and served overseas in South Korea, I asked her what position in the military is the most dangerous during an outbreak of war. I thought for sure she would say the infantry or special forces who parachute into combat zones. Instead, she responded without hesitation that the units that had the highest mortality rates once bullets and missiles start flying are comms personnel who operate at or near the front lines.
She explained that the first target of military campaigns is the enemy's means of communication; degrading the ability for commanders to relay tactics and strategy to troops and preventing officers from getting timely updates induces chaos and severely limits their ability to take the initiative or to counterattack. I convey this experience because it is germane to what is taking place at this exact moment. Though many might not know it, we are in the middle of an information war where the establishment are trying to degrade the abilities of independent journalists and the broader citizenry alike to seek news and updates outside of "acceptable" mainstream media narratives.
If you have not noticed, over the past year independent journalists and anyone who dares to question mainstream media narratives have been targeted by social media giants like Facebook, Twitter, YouTube, Reddit and LinkedIn for unrelenting and draconian measures of censorship. Using sophisticated algorithms that hone in on keywords and flagging websites that diverge from the corporate-state propaganda that is being shoved down our collective throats, we are witnessing the revival of brown shirts who are emulating the tactics of Joseph Goebbels.
Fascism is alive and well among those rich and privileged, with no mandate, who would seek to control people who have a different options to them.#COVID19 https://t.co/qY9kaJik4R

— Elander's Voice (@Elanders_Voice) May 11, 2021
Nowhere is this abrogation of our First Amendment Rights more evident than when it comes to the issue of Covid-19 "vaccinations". Over the past two months, I've had a Facebook account that I created in 2007 deleted, my Facebook Page unpublished, my primary Twitter account permanently suspended and both my Reddit and LinkedIn accounts expunged. You would think I'm out here advocating terror attacks or spreading hate speech; to the contrary people who read my work know that most, if not all, of my articles are built on the foundations of overcoming divisions and love that transcends our differences. The reason I am being muzzled and deplatformed on major social media sites is because I am pushing back against the insane logic of injecting everyone with an experimental "vaccine" that has limited benefits and unlimited potential risks.
I'm far from the only journalist who has been treated like a heretic for questioning the "vaccine" doctrine that's being foisted upon the world by a bunch of unelected oligarchs who have managed to commander almost every government around the world. If you think the idea of a "New World Order" is some wild-eyed conspiracy theory, take a step back and observe how every leader is parroting the phrase "Build Back Better" and following the very steps outlined by a Bill Gates and Johns Hopkins University co-hosted initiative called "Event 201". Alas, most have been so conditioned to accept only "official narratives" that come from authorities and dismiss provable facts uttered by independent sources that I can write an article tomorrow that is a copy-and-paste of heinous activities undertaken by the CIA and what I published would be disregarded as "fake news".
During "Event 201", which was a dry run for everything that we are now witnessing, one of the participants named Lavan Thiru of the Monetary Authority of Singapore said "step up by governments of enforcement actions against fake news". Public serpents like Lavan are experts in using euphemisms to hide their mendacious intentions; what he meant by "enforcement actions" is targeting "vaccine" dissenters for persecution. His comment can be found at the 9:25 mark of the video below but the entire clip is revelatory in terms of showing just how meticulously planned the response to Covid-19 was before the first case was detected in Wuhan months after Event 201 concluded.
What we are now witnessing is governments, mainstream media and social media platforms stepping up "enforcement actions" as Lavan called for in 2019. Over the past two weeks, the number of visitors to this website plummeted; whereas we would normally get about 2,000 visitors a day, that number has dropped to less than 400. The falloff can be traced to social media censorship; visitors from Facebook and Twitter cratered at around the same time my shares and retweets went from robust to nearly non-existent.
As I noted, I am far from the only person who is being subjected to this type of treatment. Just this afternoon, I joined a room on ClubHouse where people were recounting the "vaccine" injuries they have either experienced or witnessed after getting injected. Shortly after I joined, the moderator was suspended and the room was deleted. The same thing happened to Dr. Hawkins, a respected scientist who works at NASA, on ClubHouse a few hours later because he dared to offer alternatives to getting jabbed with experimental vaccines.
This type of blatant fascism is taking place throughout platforms that were built on the foundation of connecting people and promoting free-speech. For the time being, governments have outsourced censorship to social media corporations, but it is a matter of time before they take the imitative and start using the long arm of the law to place a chokehold on those of us who question authority. Instead of reverting to tactics of tin pot dictators who crush their people with brute force, the US government is slowly normalizing a police state as they use January 6th to vitiate the Posse Comitatus Act and mass shootings to shred the Second Amendment of the United States Constitution.
There are "vaccine" enthusiasts who cheer these developments and welcome the censorship of their fellow citizens because we have the audacity to express our minds and refuse to participate in ongoing clinical studies. They do so under the assumption that people who don't get jabbed and challenge "vaccine" narratives pose a danger to the public and need to be shut down. But if these "vaccines" were truly vaccines and they were effective in stopping transmissions and contractions of Covid-19, then why do people who get injected have to worry about those of us who don't?
The answer is because too many blindly follow CDC and biotech corporations' talking points instead of doing their own research and inspecting the logic of what politicians, pundits and media personalities are saying. That is exactly what the establishment desire; they want consent without a hint of questioning. That is why they are coming after the few journalists who are honoring the spirit of muckrakers; they know that lies propagated by billions of dollars worth of marketing and propaganda can be unraveled by a handful of truth-seekers who are not afraid to speak up and have facts on their side.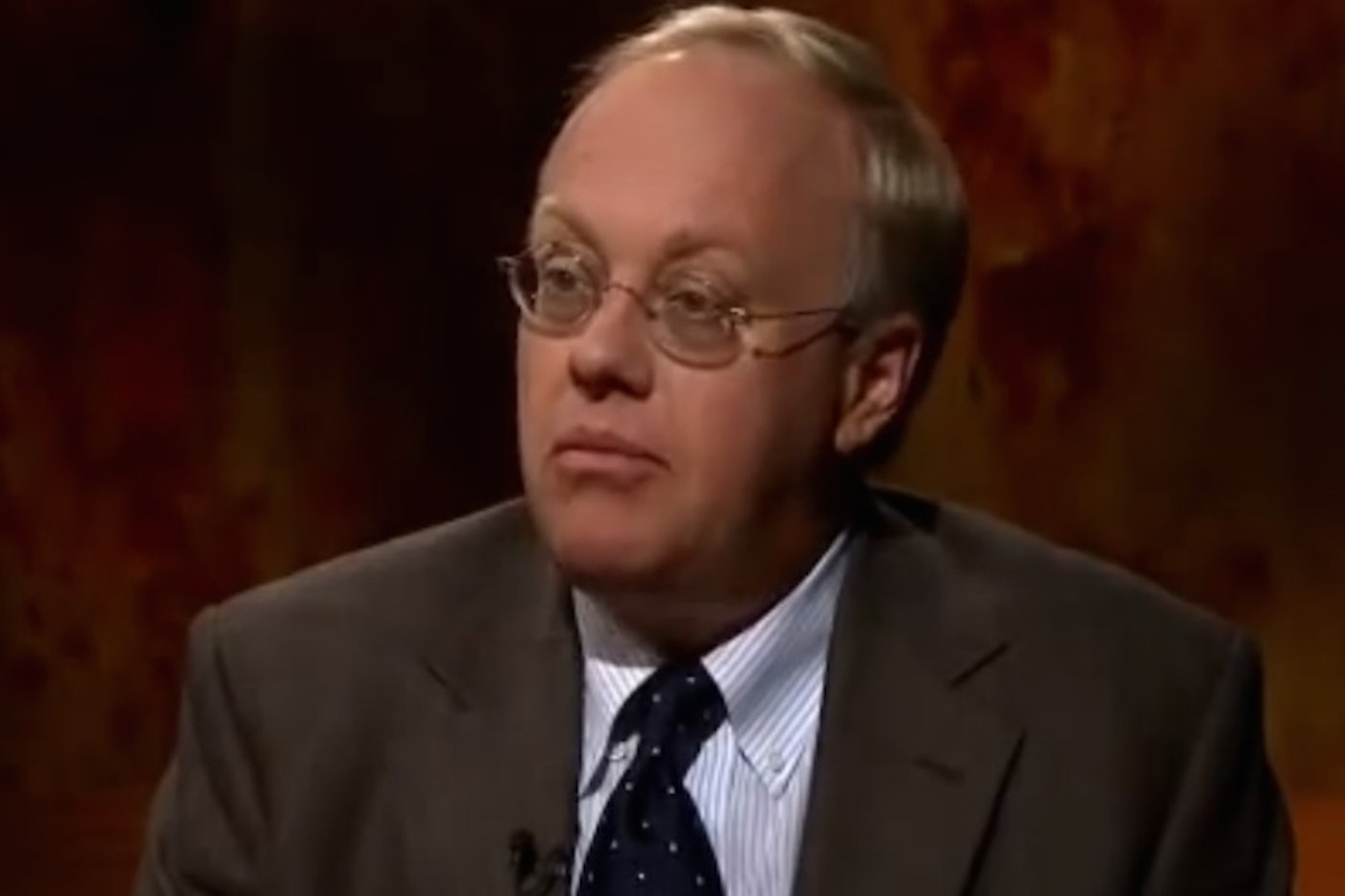 For the record, I am not advancing the idea that I have cornered the market when it comes to the truths about these experimental "vaccines". I openly admit that there is much we do not know the same way that the CDC and biotech corporations also admit, using veiled language and $20 dollar words, that they have no idea what the long-term implications of Pfizer/BioNTech, Moderna, AstraZeneca and Johnson & Johnson's gene therapy product are. To this end, what is needed is more not less questions. Moreover, science demands continuous inquiries, revisitations of assumptions and observations to rule out confirmation biases. Instead, anyone who questions the safety and efficacy of these nostrums, which are far from proven, is treated like Galileo when he posited that the sun was at the center of the universe.
It's astounding when you actually think about it; no matter how much we keep getting hoodwinked and bamboozled by the ruling class, we keep falling for their bullshit only to express shock long after their deeds have been done. We are trusting the very same governments and media sources that lied us into the Iraq War, did nothing while Wall Street executives were bleeding the global economy and turned a blind eye while residents in Flint, Michigan were being poisoned by the very people they elected. We say nothing while the establishment are victimizing us only to watch movies a few years later about how they victimized us and express ex post facto outrage.
My fellow Americans and citizens around the world, wake up before it's too late! I am originally from Ethiopia, in 1974 Haile Selassie was deposed and the Derg junta took over, within a few years they committed a genocide against 500,000 men, women and children. A country that remained intact for more than 3,000 years was stabbed in the heart by a bunch of ruthless mercenaries who came to power by pretending to be for the marginalized only to maul all Ethiopians without bias. The way the Derg remained in power for close to two decades was by torturing and killing journalists and conditioning society to turn their neighbors into the authorities for "suspicious activities".
We fled Ethiopia in 1982 and arrived in America to get away from this form of censorship and tyranny only for these twin iniquities to take root and blossom in my new home. Just like I witnessed in Ethiopia, Americans and people around the world are being manipulated to trade away their freedoms for a security that is never coming. Now that the low-hanging fruit has been picked given that the first 50% of Americans got jabbed, they are going to turn up the heat and come after the rest of us with a vengeance. It will start by allowing "vaccinated" people to regain their freedoms and denying the rest our rights. If you want to know what comes after that, flip open your history book and read about Germany in the 1930s.
The rule is now simple: get vaccinated or wear a mask until you do.

The choice is yours.

— President Biden (@POTUS) May 13, 2021
If we have any hope to counter this menacing fascism that is gestating while many are ingesting propaganda, it's if we somehow band together and amplify voices who are speaking against the cult of Covid-19 "vaccines". If you find articles like this refreshing and think it should be read by others, share it on social media but don't just stop there. To overcome the high-tech censorship that is being employed against uncompromised journalists, it is imperative to go low tech. Use emails, text messages and most importantly actual conversations either over the phone or in person to implore others to read what you find to be refreshing.
Censoring journalists and people who question media narratives doesn't protect the public, only through robust debates and questioning authority can we ensure the rights and safety of the public is safeguarded. #CensoringUS
Click To Tweet
As for me, I have arrived at the conclusion that things will happen as they are meant to happen. Though my faith is private and I don't push religion on others, I am comforted by the fact that what is done in the dark will eventually come out in the light. Nothing hidden shall remain as such; no matter what governments, media outlets and opinion leaders do to fabricate and obfuscate the truth, there will come a time when all evils that were done in the name of good will spill out into the open. When that time arrives, woe to those who chose to comply with devils like Bill Gates and his ilk for the sake of paychecks and blue checkmarks.
"I tremble for my country when I reflect that God is just; that his justice cannot sleep forever." ~ Thomas Jefferson
If you appreciated this write up and believe that articles like this should be widely read by others and if you likewise support truly independent journalism, I ask you to support my endeavor. As noted in the Ghion Journal statement of purpose, we are a media entity that disavows corporations and we do not raise ad revenue, we are 100% supported and empowered by our readers and writers.
You Can also Contribute with Crypto Currency like Bitcoin
by CLICKING HERE , clicking on the icon below or scanning the QR code below that
The donate button at the top goes to the Ghion Journal general funds to offset costs and to grow our capacities, the contribution button found the bottom of each article goes 100% to the respective authors. Contribute you can, but most importantly, continue to share these discussions. We are planting seeds, it is up to the readers to nurture it.
Latest posts by Teodrose Fikremariam
(see all)