About five years ago, while I was living in Colorado enveloped by hardship and destitution, I decided to attend an event at Colorado State University where Hill Harper was giving a speech to commemorate Black History Month. This was taking place during the height of the 2016 presidential campaign and while Black Lives Matter was at the forefront of the national discourse so I expected an event that was full of passion. I walked into the auditorium and sat down at the back so I could get a sense of not only the speaker but the reactions of the audience members; after hitting upon the reasons why "black" people should get motivated and vote like never before, Mr. Harper pivoted and became a lot more combative.
He stated that the time for "black" folks being passive had long expired and that we need to "get in people's faces and demand justice". Instead of preaching unity and extoling the virtues of forming a broad coalition that could actually compel the ruling class to act on behalf of our collective interests, Mr. Harper made it a point to magnify the "us versus them" paradigm that fuel the political and social inertias that are preventing justice and progress. The audience—who were mostly in their early 20s and sympathetic to his vitriolic message—broke out in applause each time he encouraged them to be more confrontational and to give no quarter to Trump's supporters.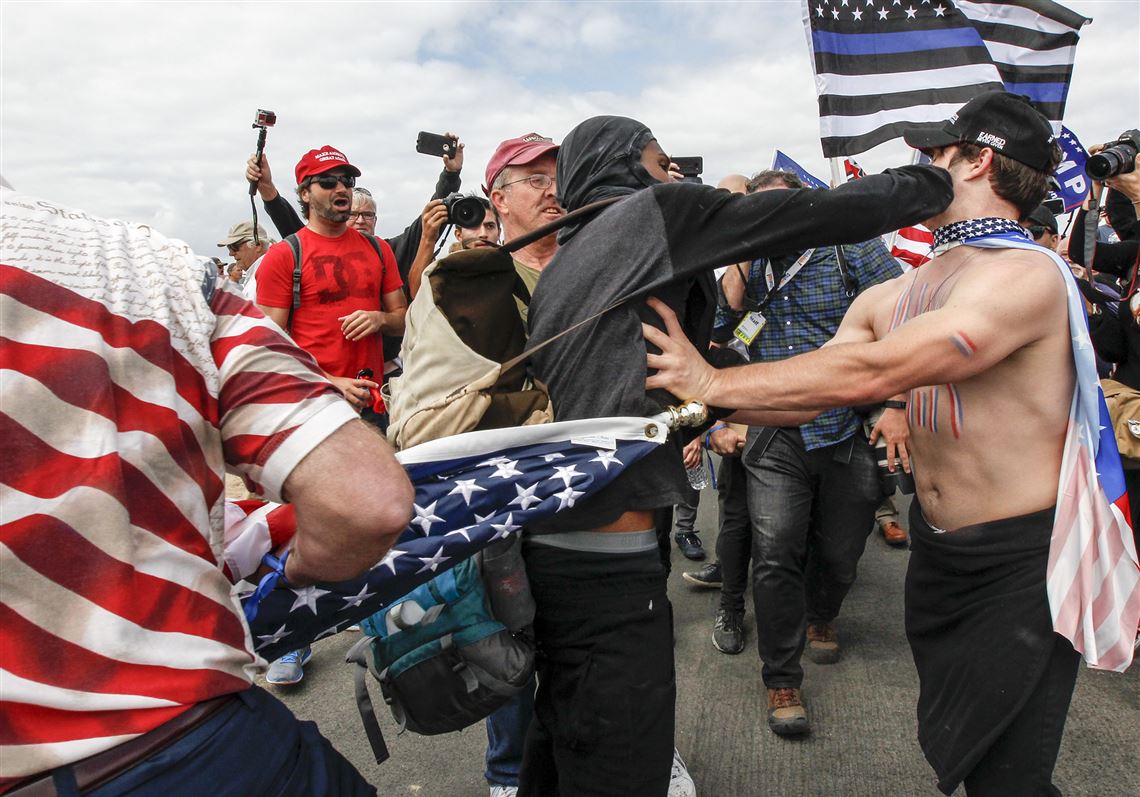 When the event ended, I approached Mr. Harper and asked him if he really thought that the best way to deliver justice and to seek redress was through force. He stammered for a couple of seconds before his assistant swooped in and whisked him away. This man, who is a Hollywood insider and a millionaire living in a posh mansion, was advocating what was tantamount to violence and promoting antagonism to repel animosity. He has the privilege to preach divisive sermons because he is not the one who will bear the brunt when bombast leads to bullets; the demagogues who are being pushed by the establishment to incite emotions on all sides will be safe and sound in their gated chalets while our children start dropping if the embers they are blowing on erupt into an inferno.
A month later, I attended a women's rights rally in downtown Fort Collins; if there is such a thing as a male feminist, I belong in that club. I acknowledge fully the ways women have been oppressed and made to feel lesser than since the inception of civilization, so I was more than happy to take part in a cause that was highlighting the impacts of gender-based discriminations. After about an hour of listening to various women speak and nodding my head in empathy as I heard first-hand accounts of how sexism has a detrimental impact on 51% of this world's population, a lady got on stage and started to unload like she was Mike Tyson in a boxing ring. She opened up with "these fucking men" and went on a 10 minute diatribe—vilifying men without giving any qualifiers.
At that instant, I transformed from being an empathetic listener to being a defensive observer. Far from doing justice to her cause, the ornery speaker made it a point to blame all men for the evils of a diabolical few who purvey injustices throughout the world and turn willing allies into potential adversaries in the process. What Mr. Harper and the woman who spoke at the rally had in common is that they both trafficked in collective judgement and guilt. They were no friends of justice; the former is a paid mouthpiece of the status quo and the latter most likely a victim of sexism who decided to let bitterness infect her heart. As they implored their respective audiences to stand for fairness and equality, they were pouring fuel on the same fire that is consuming humanity without bias to our differences.
We are living in a time where the pains of the oppressed and the tribulations of the marginalized are being appropriated and weaponized by the establishment at all times. Instead of addressing the sources of inequality and suffering that are metastasizing throughout the world, the ruling class are cunningly giving paychecks and blue checkmarks to firebrands and zealots who incite our emotions and convince us to bash others who are struggling as well. There is a reason why I am repulsed by the term "white privilege"—which was coined by a "white" woman named Peggy McIntosh—not because I don't believe that "black" people are structurally disadvantaged but because that saying implies that "white" people are living the good life which only breeds a sense of resentment instead of inviting conversations. There is nothing that comes from telling other people that they don't know what it feels like to hurt other than widening the divides and creating more strife.
It's because I'm hip to this game of divide, distract and conquer that I call out Black Lives Matter as an organization for the shysters that they are. You can take this to the bank, if billionaires are funding a movement, if mainstream media is embracing that cause and social media platforms are verifying accounts related to an organization that supposedly is speaking on our behalf, they are subversive counterrevolutionaries pretending to be on our side when they are really protectors of the status quo. There is a reason why George Soros gave hundreds of millions of dollars to #BLM and it has NOTHING to do with alleviating racism; it's all about using the pains of "black" people as red meat to incite the other side and turning us into wedge issues to keep society perpetually torn apart. The same way Soros funded BLM, the Koch brothers and their "conservative" ilk fund separatist groups like the Tea Party; each side getting bamboozled to fight the other not realizing that they are both being used as political props.
Where are the Tea Party Patriots? Why aren't they in the streets protesting? The GOP tax scam increased the federal budget deficit by over $100 billion in FY18 and will add another $2 trillion to it over the next 10 years. Many in the middle class are seeing their taxes go up. pic.twitter.com/M6WpFzkacL

— Becky, Baroness of Bunzy (@BeckyBunzy) February 11, 2019
Imagine that you have a broken leg and you sit down at a bus stop to rest your aching limbs, all the sudden a man on a wheelchair comes by and asks you what is wrong. You tell him that you fell off a bike and had a compound fracture; how do you think you will feel if he quickly shuts you down and tells you that you have no idea what pain is about because he lost his legs in a car accident. Do you think you would like being told that you are privileged because you still have your legs even though you are taking meds to numb your aching bones? Just because some people have it worse does not give them the license to dismiss how much you hurt. If that same man in a wheelchair chose to be sympathetic, he could have connected his pains to yours and both would have been better for it. Instead he chose to be dismissive and lose an empathic ear in the process.
Competing over pains and dismissing the injuries others feel because they don't look or think like you is toxic yet this is where too many are as they lecture and diminish others in the name of fighting justice.
Click To Tweet
I write about this topic moved by a discussion I took part in last night on ClubHouse. I joined a room dedicated to the crimes against humanity that are taking place in Ethiopia that was being administered by fellow Ethiopians who are Tigaru. When my turn to speak came up, I conveyed how I once supported the campaign against TPLF only reverse course once I realized that Abiy Ahmed's war was in fact an act of collective punishment. But for some in that room who were so radicalized by the situation back home, that was not enough; the demanded that I use their hashtag and got heated because I did not echo their sentiments. I was finally booted because I refused to to use the term "Tigray genocide" given that I don't fight for justice through the prism of tribe. This same air of scorn and contempt to anyone who is not 100% in agreement and doesn't bend over backwards to please one aggrieved group or another is evident through every ethnic group in Ethiopia and is pervasive throughout most of the world.
https://www.youtube.com/watch?v=AkTMO4eidOY
Lecturing people who don't think like you, assigning collective guilt and marginalizing the pains that other people go through is a malicious mix of gaslighting and virtue signaling. There is a part of me that wants to be understanding; after all I too used to dabble in this type of rhetoric before a crucible by way of homelessness and hopelessness made me realize that suffering does not discriminate. I too used to think that all the troubles of this world could be distilled into a "black vs white" and "Democrat vs Republican" paradigms. It was not until I saw a seven year old "white" girl named Sam living in the same shelter that I called home not too long ago that I shed tribalism from my eyes.
Moreover, I know that people who are hurt deeply have a propensity to pass that pain on to others, undealt wounds fester and become infections that makes the afflicted want to afflict others. Yet there is another part of me that is triggered by bullying and hypocrisy. I guess it's a learning curve for all of us as we heal from past traumas and seek renewal for ourselves and justice for humanity; I'll try to be more forbearing in the future instead of letting people who are hurting who decide to hurt other people rob me of my joys.
The words of Martin Luther King Jr. come to mind, "hate cannot drive out hate, darkness cannot drive out darkness, only love can do that". I truly hope and pray that we let go of the spirit of animosity that has infected more people than Covid-19 and instead hold tight to empathy; it might feel good in the moment to lash out at others who are dissimilar and to talk down to people who are not in our tribe, but these feelings of spite and retribution eventually burn us back. The only way we can mend ourselves and humanity in general is through love; lacking that we will continue to feed the fires of hate and indifference that are searing all of us.
We will either overcome through unity or we will languish forever fractured apart::
If you appreciated this write up and believe that articles like this should be widely read by others and if you likewise support truly independent journalism, I ask you to support my endeavor. As noted in the Ghion Journal statement of purpose, we are a media entity that disavows corporations and we do not raise ad revenue, we are 100% supported and empowered by our readers and writers.
You Can also Contribute with Crypto Currency like Bitcoin
by CLICKING HERE , clicking on the icon below or scanning the QR code below that
The donate button at the top goes to the Ghion Journal general funds to offset costs and to grow our capacities, the contribution button found the bottom of each article goes 100% to the respective authors. Contribute you can, but most importantly, continue to share these discussions. We are planting seeds, it is up to the readers to nurture it.
Latest posts by Teodrose Fikremariam
(see all)