UPDATE: Thursday, August 19th, 2021, 11:10  AM EST – I will be releasing an hour-long special broadcast this afternoon that goes into detail about my two-year dance with homelessness where I will share aspects of that story that I kept secret for six years. You can read the preamble of that story by clicking here, the broadcast will be embedded in the same article. Stay tuned…
When I was a teenager growing up in Woodbridge, Virginia, a friend of the family—who happened to be a devout Christian—used to visit during the weekends. It never failed, after talking about sports or politics for a few minutes, invariably the topic of scriptures would come up. He would cite all the violence, strife and divisions taking place during the late 80s and early 90s and deconstruct those events as signs of the Apocalypses. He would then whip out his trusty Bible and read various parts of Revelations and make his case that wars in the Middle East, famines in my homeland Ethiopia, a drought in California or news reports of HIV/AIDS were manifestations of prophecies written nearly two thousand years ago in the last book of the New Testament.
Though this family friend initially hooked me with his fascinating theories, eventually I started to brush him off. I was only 15 years old at the time but I realized that his logic was not adding up. After all, human beings have been speaking of the "end of times" long before John the Apostle wrote the Book of Revelations. Every time there is a national emergency like 9/11 or even personal tragedies, it's only natural for people of faith and even some who don't believe in a higher power to think that the world is about to go down the drain and that life as we know it would cease to exist. The fear of the "end of days" is one that the three Abrahamic faiths have in common and was likewise dreaded by Mayans, Assyrians and everyday Americans when many thought Y2K would lead to a global cataclysm.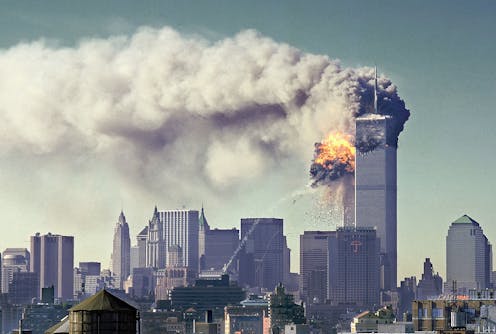 Given my prior experiences with the family friend who was convinced the Armageddon was upon us, rest assured that I am not here to tell you that this pandemic and the meticulously prepared mitigation plans we are now witnessing means that we are about to start seeing four horsemen galloping through downtown DC or London. Beyond the fact that I usually keep my faith to myself and that I am loath to thump the Bible at anyone, I also learned a long time ago that people who profess to know the mysteries of God and think they have an inside track on what is about to go down are either naives or shysters trying to make a quick buck using the Lord's name in vain. This fact was confirmed to me when I randomly opened up the Bible one day and landed on Zacharias 13:2 only to read the following words:
"On that day, I will banish the names of the idols from the land, and they will be remembered no more," declares the Lord Almighty. "I will remove both the prophets and the spirit of impurity from the land. And if anyone still prophesies, their father and mother, to whom they were born, will say to them, 'You must die, because you have told lies in the Lord's name.' Then their own parents will stab the one who prophesies. On that day every prophet will be ashamed of their prophetic vision. They will not put on a prophet's garment of hair in order to deceive. Each will say, 'I am not a prophet. I am a farmer; the land has been my livelihood since my youth. If someone asks, 'What are these wounds on your body' they will answer, 'The wounds I was given at the house of my friends.'"
When I was growing up in Ethiopia and up until I hit the age of 13 in America, I wanted to be a preacher until one too many painful experiences made me turn away from that path and seek rebellion to soothe my wounded heart. Yet as much as I acted out and pushed my luck, I never really abandoned my faith and I kept reading the Bible throughout my adult life. Each time I flipped open scriptures, the words would jump out and I was able to glean meanings instantly. So when I read the excerpt above, I realized it was a warning about supposed prophets and two-faced politicians who come in the name of God only to wreak havoc throughout the world.
Throughout the scope of human history, countless hundreds of millions of people have been murdered by religious zealots who use holy books as a pretext to subjugate humanity and spread pestilences around the planet. As Thomas Jefferson once said, "I tremble for my country when I reflect that God is just and that his justice cannot sleep for ever". The days of malicious souls and sociopaths who run governments globally purveying death and destruction with impunity are numbered—a day of reckoning will arrive eventually. When that day of judgment arrives, it is better to say one is a husband instead of claiming to be a prophet because those who pretend to know the timing of God are just as venomous as those who serve the devil.
I believe that the ruling class—and the "invisible hands" who own politicians and policymakers in almost every country—will in time meet their comeuppance. The rest of us who have given our hands to these malignant weasels will also have to make a decision in short order. Will we continue feeding our flesh at the cost of billions of people globally or will we finally listen to God who resides in our hearts? Will we consume ourselves to extinction or will we finally learn to live in harmony with nature? We have been conditioned for centuries to see ourselves through the prism of our differences and to disregard our commonalities of pains and hopes that are at the core of what it means to be human. At some point, we must turn our hands back to God, or love if you are not a person of faith, or face the consequences of negligence.
I often say that the devil is a divider and that God is a multiplier. The same way that Satan divided Eve and Adam from Eden, divided Cain from Abel and divided Sarah from Hagar which is the root of wars between Jews, Christians and Muslims, the spirit of division continues to splinter society and unleash chaos throughout every country, city and town. Politics, religion and the endless number of manufactured identities that are pushed by the establishment are propagations of the same divisive tactic the devil used to lead Eve and Adam into an exodus.
At a certain point, the divisions that were sown by the devil and perpetuated by his minions throughout history and to this present day will shift into an attempt to unite. Central banks, the United Nation and treaties like NAFTA and the Trans-Pacific Partnership are nothing more than a veiled effort to create a New World Order. The devil's greatest desire is to erase the existence of God and to remake the world in his image. An integral part of this pernicious campaign is to mow down humanity and reduce the global population to a "manageable" number that can be controlled and eventually indoctrinated to speak one living language and to worship one "god".
This is a section of the Georgia Guidestones in Elberton, GA. It's a Masonic (Illuminated) monument which Bill Gates is a part of. Maintaining humanity under 500,000,000 is their core mission. View mass-vaccinations through this lens.

Now read this again: https://t.co/XmdxMOG0KT pic.twitter.com/OxpWCA45C1

— Teodrose Fikremariam (@Teodrose_Fikre) March 30, 2021
So when you hear world leaders read from the same script and echo the mantra "Build Back Better" and when you see an agenda to inject billions of people with an experimental "vaccine" that could lead to a global holocaust if what I fear comes to fruition, it should give you pause and realize that we might be approaching an inflection point. Politicians, pundits, media personalities and opinion leaders could very well be placing a noose around our collective necks but we are too busy fighting over our differences and falling prey to the devil's divisive tactics to understand the perils that are coming for all of us.
In the same verse I outlined from Zacharias above, there is another quote that grabbed my attention and made me realize that what's taking place is just as much a spiritual war as it is a secular battle between good and evil. In Zachariah 13:8, it notes:
"And it shall come to pass, that in all the land, saith the Lord, two parts therein shall be cut off and die; but the third shall be left therein. And I will bring the third part through the fire, and will refine them as silver is refined, and will try them as gold is tried." 
Roughly 66% of Americans plan on getting "vaccinated" while about 33% are intent on sitting it out. For those who refuse to take part in clinical trials and have no plans to turn your arms into sacrificial limbs, I encourage you to hold out despite the pressure governments, media and medical professionals put on us. It will not be easy and we will have more and more of our freedoms stripped away in the coming months in order to compel us to self-harm, but hold fast and we will be brought through the fire and be refined as gold at the end of this tribulation.
As I noted earlier, I am not here to tell you that "the end" is nigh; only God knows when that time will arrive. Moreover, the "end of days" is not what most people think it means; time is not going to end and humanity will not go silently into the night. The etymology of the word day can be traced back to a "dhegh" which means to burn or fever in Germanic. The end of days is really the end of heat; given the world is heating up and the fires of hatred and indifference are threatening to scorch us all, a time will arrive when the fever will break and we will turn the page on the age of division that has been gashing humanity for thousands of years.
Christianity builds upon Judaism, Islam builds upon Christianity. Yeshua was a Jew so Christians should honor Judaism & Muslims honor Yeshua as a major prophet. All 3 faiths worship an Abrahamic God—why fight wars when we're commanded to love one another? https://t.co/qwRoVPyYnb

— Teodrose Fikremariam (@Teodrose_Fikre) August 19, 2021
I write this open letter to believers and non-believers alike. For those who worship a creator, whether you call Him Yahweh, God, Egzihabier or Allah, I implore you to look within and to stop perpetuating the divides that were set upon our world by the prince of darkness himself. Irrespective of the religion you practice, all holy books and all prophets therein have one common and supreme command—love one another. Sadly, most synagogues, churches, mosques and houses of worship have been infected with the spirit of Satan as religious leaders covet the very money that Yeshua spoke against and are leading their flock into harm by opening up their buildings for mass-"vaccinations" for the sake of getting government funds. You have to understand Revelations 2:9 through this context.
As for all the efforts to censor truth-seekers and hide the wicked agendas that are being rolled out, no matter how much governments lie, how much corporations spread propaganda and how much mainstream media sow disinformation, eventually the truth will come out. The last book of the bible is called Revelations for a reason, what is done in the dark will eventually be REVEALED in the light. But we can't just wait on a supernatural intervention to break the wall of lies; after all faith without works is dead. We must do our part to stand up and speak out against injustices when we see it. Don't be afraid of them, the power of billionaires is nothing compared to the power of a million people united by love.
Whether you are Jewish, Christian, Muslim, Buddhist or an atheists, this letter is written to you not to preach to you but to implore all of us to look within our hearts and seek love above anger or indifference. #UniteOrPerish
Click To Tweet
I pray for all of us for I believe that the past 14 months were just a down payment of greater crucibles to come. If we are going to withstand the trying times ahead, we cannot depend on politicians, pundits, opinion leaders and religious teachers because most, if not all, have been compromised by the very same temptation that led Eve and Adam to take a bite. We must stop seeking outward and search our hearts. Only by seeking the love within can we repel the tides of injustices that are washing over every county and drowning countless billions of people globally in a sea of death, poverty and unending anxieties.
Let me take a moment to send a message to the men and women of the US military; though I am against war in principle, I have always admired people who put on the uniform to serve a greater purpose beyond their own pursuits. My father was a veteran and both my grandfathers and my grandmother on my mom's side fought against Mussolini's army during World War II, I myself was supposed to go to West Point before youthful indiscretions closed that door. I know the vast majority of active-duty personnel and veterans are good and God-fearing souls.
A time will come in short order where you will be given orders you know in your hearts to be immoral; when that time comes I hope and pray that you choose the God you honor in your hearts instead of obeying orders you know to be unjust. I hope you read this article I wrote dedicated to the US Army, Navy, Marines, Air Force and National Guard and follow your conscience. In the same article is a poem I wrote dedicated to all veterans; thank you for all your sacrifices and the greater sacrifices to come. Just remember that you are of us; you are our sons, daughters, fathers and mothers, act accordingly when a decision must be made to salute and carry out orders or defy and defend your fellow citizens.
In the end, I am comforted in the knowledge that God's will be done. I know from personal experience that the greatest blessings arrive after the most agonizing journeys. After all, it was only 5 years ago that I found myself homeless in Greenville, South Carolina alone, broken and depressed. After enduring two years of destitution and isolation, God sent an angel by the name of Bethlehem my way who eventually became my wife. Homeless no more, I am now fully employed, live in a blessed house and have a son who is the light of my life.
As agonies turned to joys for me, I believe in my heart that humanity will also be delivered from the bondage of division and our joys will be multiplied. Where we are tested today, in time we will be perfected through love. Where children cry in hunger at this moment, in time laughter will be their soundtrack. Where there is war, in time peace will be manifested. And for those who bleed humanity, where they enjoy status and riches by bludgeoning billions of people, a time of judgment will arrive. Woe to the snakes who serve the devil while pretending to be of God, when that time comes, they will eat dust.
"The wolf and the lamb shall feed together, and the lion shall eat straw like the bullock: and dust shall be the serpent's meat. They shall not hurt nor destroy in all my holy mountain." ~ Isaiah 65:25
Latest posts by Teodrose Fikremariam
(see all)